What Will 3D Printed Homes Be Like? See Them Now!
3D printed homes are fast becoming possible around the world for everyone. And throws a raft of issues that hammers at the customary building industry model because the attraction of a new way of building homes persists and is growing leaps and bounds.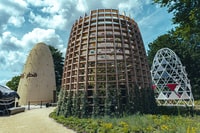 3D Printed dwellings: Cement the destiny of construction
Soon, 3D-printed homes could be cementing the fate of the building industry. This technology is being developed to provide low-cost housing and infrastructure in disaster-struck areas. It could also help build sustainable communities as it reduces waste during construction.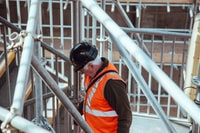 3D printed dwellings could provide low-cost housing and infrastructure in disaster-struck areas.
3D printed dwellings may provide a low-cost alternative to traditional housing and infrastructure in disaster-struck areas. The technology is still in its infancy, but the potential impact on the construction industry is enormous. 3D printing could revolutionize how we build homes and other structures, making them more affordable and easier to construct. In addition, 3D-printed homes could be more resistant to natural disasters such as earthquakes and hurricanes. This technology could also build temporary housing for refugees or displaced people after a disaster.

This 3D Print technology could also help build sustainable communities by reducing construction waste.
The construction industry is facing a reckoning. The business model of the last century is no longer viable in the face of climate change, dwindling resources, and an ever-growing population. The industry must find a way to build sustainably if it is to have any future at all. 3D-printed dwellings could be the answer. This technology reduces waste during construction, making it far more sustainable than traditional methods.
Additionally, 3D-printed homes can be adapted to local conditions and needs, meaning they can be built in a way that best suits their environment. For example, they may be built on stilts to protect them against flooding or with walls that serve as retaining walls. Another consideration is that locally produced parts, such as the cement used to build them and the pipes used for plumbing, will not cost as much. Also, the homes could be put together using less-skilled labor and in places with a shortage of skilled workers.
This could help reduce unemployment in countries with a lot of unskilled workers. For example, the Integrated Water Resource Management (IWRM) in the UN Environment-supported integrated urban water management project in Nairobi's informal settlements takes this further. The project uses 3D printing to build an in-situ water treatment system developed by the local community. It uses only local materials, such as sand and stones, and can be assembled by the residents. This is especially important for the people of the developing world, who tend to live in areas with varying levels of infrastructure, from basic to non-existent.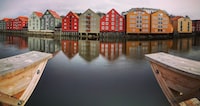 3D-printed homes can be built instead with little or no infrastructure.
"We believe 3D-printed homes have enormous potential to leapfrog development in poorer countries and create sustainable and resilient housing in developing countries and disaster-affected areas," said Mr. Martin. This could lead to reduced construction costs and waste.
To test the concept, a team of engineers and architects at Stanford set out to design and build a mobile, 3D-printed house situated in Haiti. The project was called Project Mila, named for the Haitian woman who oversaw the construction of the original prototype.
The team of engineers, architects, and students from Stanford University's Center for Integrated Facility Engineering tested a 3D-printed home in Haiti. "Local requirements can be met by integrating technology and manufacturing," explained Henk Hesselink, CEO of DeKraaf.
"For example, to combat the risk of flooding, homes could be built in an egg shape where the large end can contain air to keep the house afloat if water levels rise.
Conclusion,
We would love to know what you think. Would you do us a favor and leave a comment if you have a moment?
It enables us to improve upon everything we do.
We've made leaving a comment or question easy! Just go below.   
Some of the links in this article are affiliate links. If you were to buy something after clicking on one of these links, I would get a small commission that might help me get a new printer for the shop!  
Thanks for being part of the community!
Bullwinkle