Reviewing A New And Improved Flashforge 3D Printer
3D printers are becoming more and more popular as technology continues to develop. One of the latest and greatest 3D printers on the market is the FlashForge Artemis.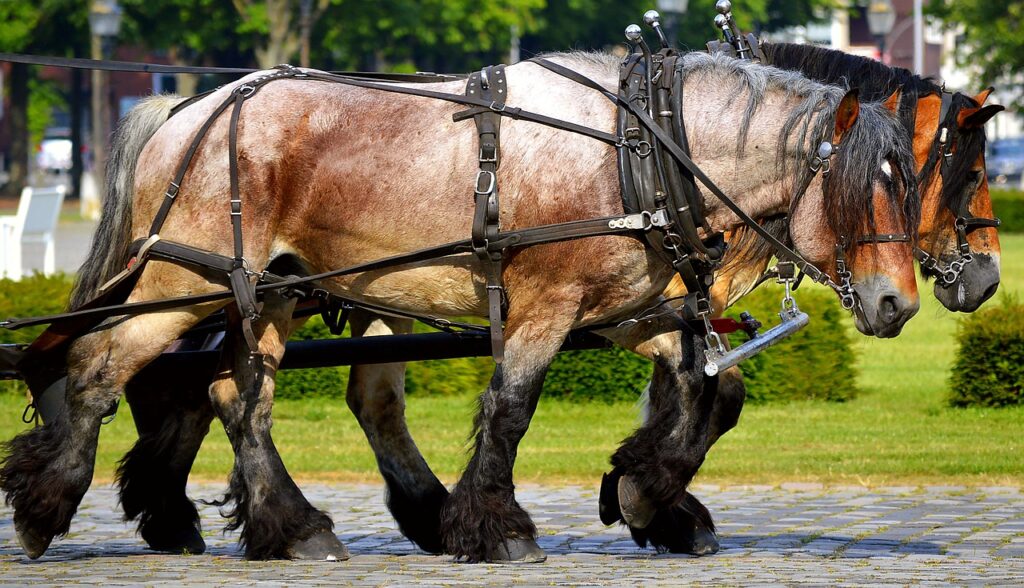 "The Flashforge Artemis Workhorse 3D Printer" is a warrior and workhorse all in one, perfect for those who want to get into 3D printing or for those who want an upgrade. Below, we'll go over some of the top features of this printer so that you can see why it's quickly become one of our favorites!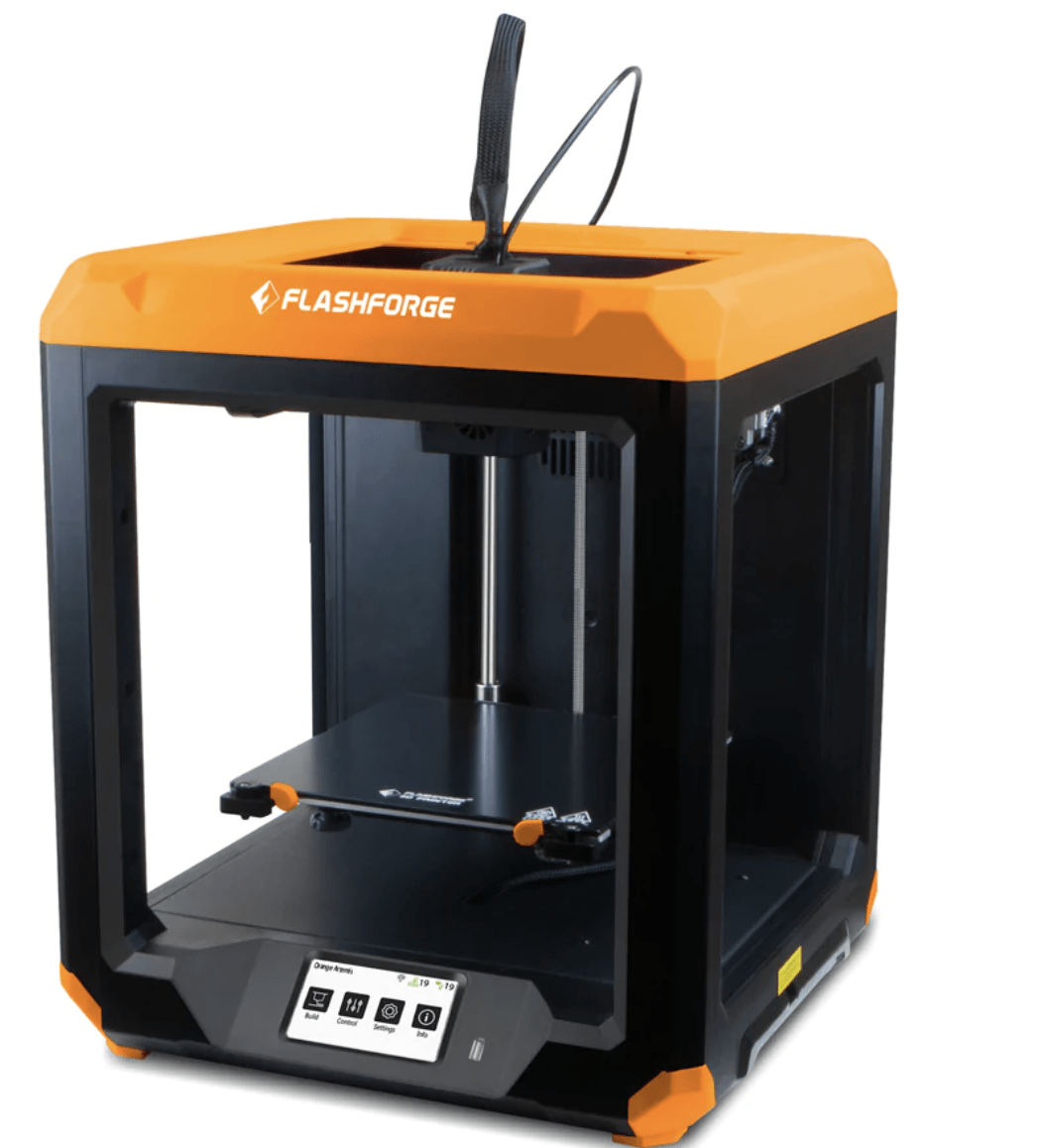 Flashforge Artemis is a versatile and reliable desktop 3D printer that is perfect for anyone from beginners to experts in 3D printing. Its excellent print quality and durability make it a great choice for anyone looking to get into 3D printing or those who want a dependable machine for their projects.
With its affordable price and easy-to-use interface, the Flashforge Artemis is quickly becoming one of the most popular options on the market.
Be creative while it remains challenging. Focus on bettering your skills instead of the printer. 
Best 3d printer for beginners. Flashforge Adventurer 3, which sold 100,000+ units, allows you to get started with 3d printing quickly and effectively.
This is the best starter 3D printer because it doesn't cost much but has all the features of a high-end printer. It's easy to use, easy to assemble, and capable of performing at a professional level. You will undoubtedly be impressed by this affordable 3D printer.
With the Flashforge Artemis Printer, you get a full-featured 3D printing tool that doesn't make compromises. Create your 3D models using the software provided by FlashForge.
The Flashforge 3D printer is easy to assemble, and it is also easy to use.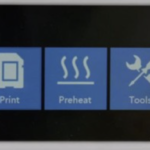 The printer comes with a simple LCD interface where you can control the printing process and other settings. You can also adjust the speed of the printing process based on the model size and material you are using.
Flashforge Artemis comes with an SD Card reader to flash your printing files to print your models. have fun with 3D printing. It is also affordable, so you do not have to spend much money to have a 3D printer.
Flashforge played it safe with the design of the printer. While this is not necessarily bad, it also makes it entirely forgettable. The price, however, can be considered a fair trade-off. Compared to other 3D printers from E3D, Flashforge Artemis is relatively small. Learn and test many 3D printing features.
Flashforge only downside
The only downside you may find is the lack of additional features like an LCD monitor, auto leveling sensors, or a camera. As the results are great, they are worth waiting for!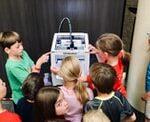 One of the top features of this printer is that it is a warrior and workhorse all in one, perfect for those who want to get into 3D printing or for those looking for an upgrade.
If you are a beginner in 3D printing, you will find that the FlashForge Artemis is perfect for your needs. It is reliable and easy to use, allowing you to get great results from your very first print. The Artemis also provides excellent quality, meaning that your prints will look great, no matter your level of experience.
A 3D printer is an excellent investment, especially one that can do the job of three with the Flashforge Artemis.
1. Superb print quality
2. Solid and dependable
3. Easy to use and maintain
 4. Dual nozzle printing option
Flashforge top features include its affordability, ease of use, and excellent print quality.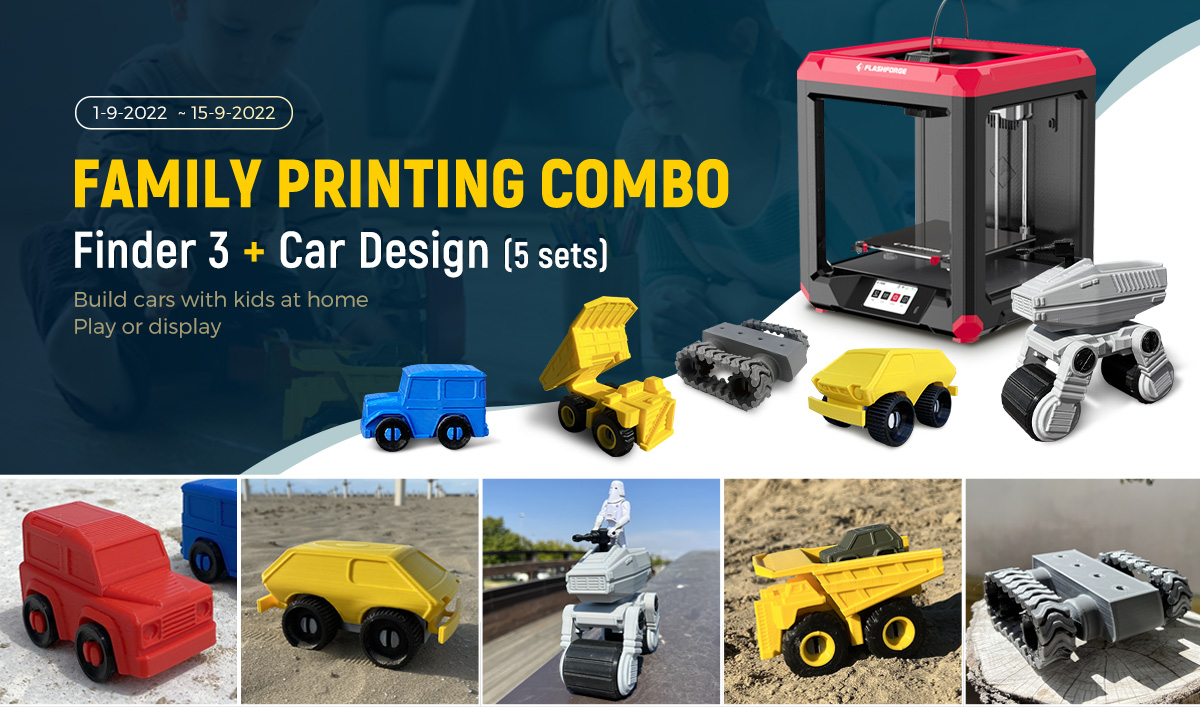 Armed with a dual extruder and heated build plate, the Flashforge Artemis is poised to take on any 3D printing challenge you throw its way. Despite its affordable price tag, this desktop 3D printer delivers excellent print quality that rivals more expensive models.
The easy-to-use controls make it an excellent choice for beginners. At the same time, the advanced features will appeal to more experienced users. Whether you're just starting or are a professional maker, the Artemis is a great option for your next 3D printing project.
190(L) × 195(W) × 200(H) mm Build Volume achieving higher volume utilization.
 200 mm vertical Z-axis height satisfies the printing demands of most users.
A direct drive extruder design and heating up to 260℃ achieve smoother filament feeding.
Artemis supports printing ABS, HIPS, PETG, and PETG Pro filaments.
Meets the printing conditions of TPU 95A flexible and third-party filaments.
Compatibility and a broader application range.
Comes with Glass and PEI Magnetic Build Plates Options for Individual Needs
It has a removable glass platform and PEI magnetic steel plate platform, easily removed and replaced to meet diversified printing needs.
SPECIFICATIONS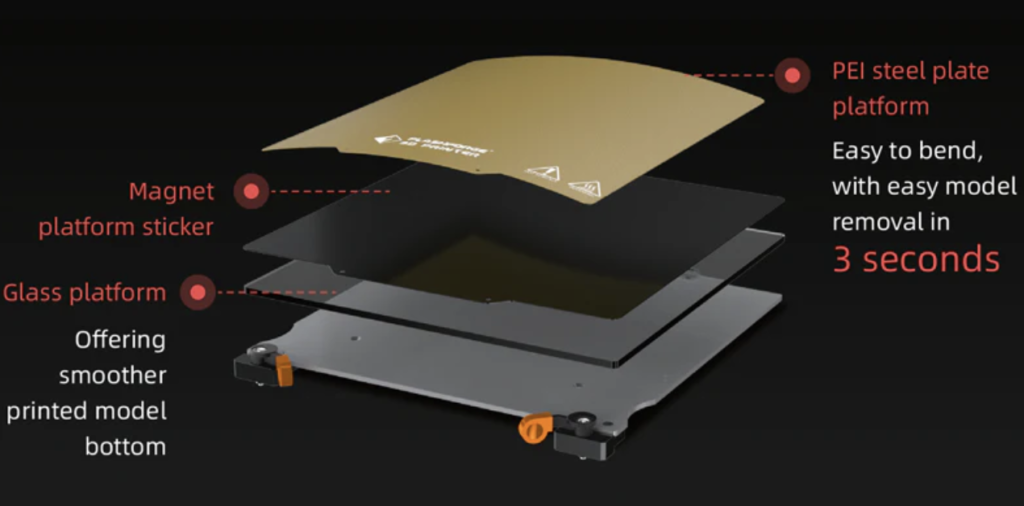 Number of Extruders: One 
Print Technology: FDM
Extruder Type: Direct Drive Extruder
Nozzle Diameter: 0.4 mm
Print Precision: ±0.2 mm
Print Volume: 190 x 195 x 200 mm (7.5 x 7.7 x 7.9 in) 
Positioning Precision: X/Y-Axis: ±0.011 mm; Z-Axis: 0.0025 mm
Filament Diameter: 1.75 mm
Layer Thickness: 0.1 ~ 0.4 mm
Print Speed: ≤180mm/s, 50-80mm/s normally
Maximum Extruder Temperature: 260°C
Filament Compatibility: PLA, ABS, HIPS, PETG, TPU 95A
Heated Build Plate Temperature: Up to 110°C (230°F)
Mechanical & Dimensions
Screen: 4.3-inch Touch Screen 
Printer Dimensions: 406(L) x 416(W) x 469(H) mm, (16 x 16.4 x 18.5 in) 
Package Dimensions: 489(L) x 489(W) x 545(H) mm, (19.3 x 19.3 x 21.5 in)
Net Weight: 22.05 LBS (10 kg)
Gross Weight: 36.6 LBS (16.6 kg)
Electrical
Power Input: AC 115/230V 50/60Hz
Power Output: DC 24V
Power: 350W
Connectivity: USB Stick, Wi-Fi, Internal Storage
Software
Slicing Software: FlashPrint / Cura / Simplify 3D
File Input Format: 3MF / AMF / STL / OBJ / FPP / BMP / PNG / JPEG / 
File Output Format: GX / G 
Supports (OS): Windows 7 / 10, Mac OS
What's in the Box
Artemis 3D Printer 
One Spool of 1 KG Filament 
Power Cord 
User Guide
Material Rack
Nozzle
USB Flash Disk
Remove Tool
Wrenches and Screwdrivers
Needle
Grease
Flexible Spring Sheet
Glue
Conclusion,
3D printing has never been easier with the FlashForge Artemis. Learn more about this well-built, reliable, and easy-to-use 3D printer.
Can You Help?
We don't want to offend you, but we're reaching out and asking for your help in leaving us a comment. It's easy to do and only takes a few minutes. We appreciate your feedback and want to ensure your voice is heard. Thank you!
We only ask for reviews from all customers to improve our services. 
Don't you agree that reading reviews of a business's services or products helps you make an informed decision?
Bullwinkle