5 Facts About 3D Printing That Will Blow Your Mind!
3D printing weapons: Easier than you think. In the past, if you wanted a gun, you had to go through a lot of trouble and expense to get one. Nowadays, with the advent of 3D printing technology, anyone can make their gun in their home without even having to leave the house. It would be best if you had a printer and some plastic filament, and you're good to go.
3D printing guns are becoming more and more available as technology advances
3D-printed guns are becoming more and more known as technology advances. While this may be problematic to some, it is essential to remember that these weapons are not necessarily easy to make or use. Most 3D-printed gun designs require access to sophisticated equipment and materials that would be difficult for the average person to obtain. Additionally, 3D-printed guns are known to malfunction frequently, posing a severe safety risk. For these reasons, it is vital to consider the risks and rewards of 3D printing technology before deciding whether or not to pursue it.
3D-printing firearms are less expensive and easier to obtain than traditional firearms
Though 3D-printed guns are relatively new, they are already becoming more accessible and cheaper than traditional firearms. This is due partly to the decreasing cost of 3D printers and the availability of online plans for 3D-printed guns. In addition, because 3D-printed guns do not require a serial number or background check, it is easier for people to obtain them illegally. Though there are currently some restrictions on possessing and manufacturing 3D-printed guns, these will likely become increasingly difficult to enforce as technology advances.
With a 3D printer and some plastic filament, anyone can make their gun at home without having to leave the house.
The ability to print firearms has been around for a while, but it wasn't until recently that the technology became accessible to everyone. 3D printed guns are created using digital files downloaded from the internet and then printed using a 3D printer. The process is relatively simple and only requires access to a 3D printer and some plastic filament.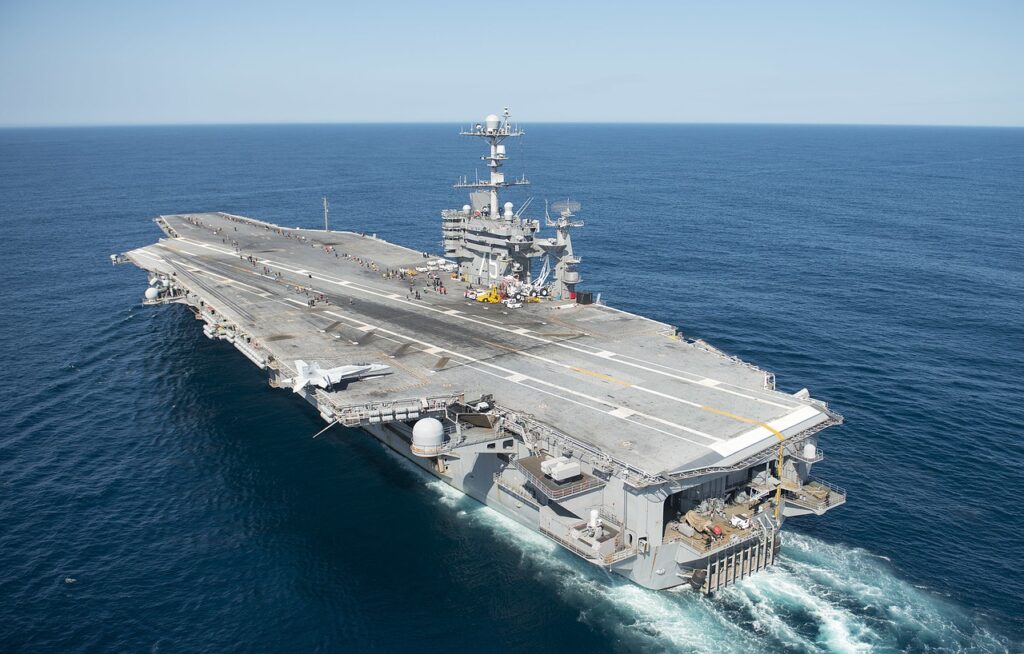 Navy Takes 3D Printing to Sea.
The Navy continues to expand its use of additive manufacturing (AM), with a new 3D printer going to sea aboard the San Diego, which arrived at the Rim of the Pacific (RIMPAC) exercise this week. The printer is part of an experiment that will observe if the military can use the technology to provide life-saving medical devices and spare parts without waiting for supplies to arrive.
The Navy is testing the technology to reduce in-port replenishment costs, especially in remote areas without shore infrastructure.
The U.S. Navy is exploring a new 3D printer that will allow sailors to create parts on the move, potentially saving the Navy money and time. Using a standard filament extruder, the M1 3D Printer printer can print various hard plastics, including nylon, ABS, and PETG.
The Navy has deployed a 3D printer to sea for the first time as part of a joint maritime exercise called Rim of the Pacific (RIMPAC) 2020. Held every two years, RIMPAC is the world's largest international naval exercise involving more than 40 ships, 200 aircraft, and more than 25,000 personnel from 25 nations.
An Idea And A 3D Printer
All you need are an idea, a drawing, or an object, and using a 3D printer, you can make 3D models of your unique products. Technology is advancing incredibly, and so is the world of printable products. You can scan or import any image or item into a 3D printing software and make the product out of plastic, metal, or other materials that printers can work with.
One of the most significant parts of the 3D printing revolution is that you can now use it to make multi-material items. This means your 3D-printed objects will have multiple materials for more exciting properties. This is something that was not possible with past manufacturing methods.
Both desktop and industrial printers are helpful but can differ significantly in their setup and intended market. There are available 3D printers you can buy for your home and use for personal projects and larger 3D printers that can make highly-detailed parts for industrial applications. Both types of machines are now generally affordable.
The Flashforge 3D printers have features ideal for both beginners and experienced users.
Conclusion,
We would love to know what you think. Would you do us a favor and leave a comment if you have a moment?
It enables us to improve upon everything we do.
We've made leaving a comment or question easy! Just go below.   
Some of the links in this article are affiliate links. If you were to buy something after clicking on one of these links, I would get a small commission that might help me get a new printer for the shop!  
Thanks for being part of the community!
Bullwinkle