New to 3D Printing? Here's Where to Start
If you're new to 3D Printing, the abundance of information and resources available can be daunting and overwhelming. Where do you start? What resources are reliable?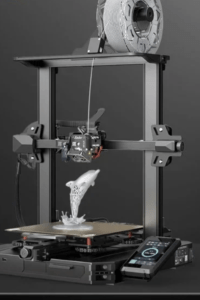 What are some common questions beginners have about 3D Printing?
Technology is rapidly changing and improving, but it can still be confusing and intimidating for beginners. In this article, we'll answer your top questions about 3D Printing and get you started on your journey. Some of the most common questions we get from beginners are about the basics of 3D Printing: how does it work?
The Basics: You need a 3D printer, a 3D model file, and a computer to start your 3D printing journey. You can find many free 3D models online and learn more about where to find those files in the next section. The final component that is required is a 3D printer. There are many different types of 3D printers available, and we have created a guide to help you choose the right one for you here.
What is 3D Printing? 3D printing, or additive manufacturing, is building a three-dimensional object by laying down successive layers of material.
What are some excellent resources for beginners?
The Flashforge Dreamer 3D printer is one of the latest introductions for beginners. You'll learn what resources are available to make informed decisions on your next steps.
There are a lot of 3D printers available in the market that can get the job done. So what makes the Flashforge Dreamer a top choice?
The Flashforge Dreamer is equipped with Wi-Fi connectivity, allowing you to connect your 3D printer to the internet. It is an ideal choice if you want to send a 3D file from your computer to your printer in your office or home.
For a detailed and partial list of resources for beginners, check out the following blog post: 3D Printing for beginners – resources.
It's easy to get caught up in understanding and experimenting with the machines — but don't forget to also think about the art! There are plenty of options; find out what will work best for you.
The Flashforge Dreamer is the latest printer from FlashForge. A DLP printer uses a 405 nm laser to process resin into a solid object. The tutorials and documentation available for the Dreamer are more than sufficient to help you get started and use your printer right away.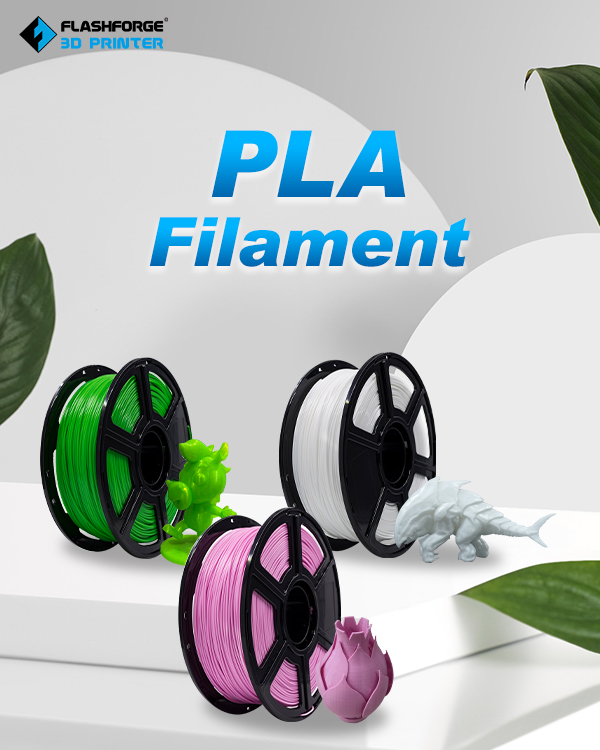 The "Elements" of 3D Printing
In addition to the 3D printers, many other integral components form the "Elements" of 3D Printing. You'll learn about the necessary software and hardware to make your own 3D-printed object.
How can I get started with 3D Printing?
Suppose you've wondered about 3D Printing but haven't taken the plunge yet. How do you get started? How do you learn more about it? Maybe you're a student or teacher– how do you integrate it into the classroom? Perhaps you're interested in 3D modeling and want to create your designs. If any of these questions pertain to you, please read on. For many of us, the best way to learn about 3D Printing is to experiment with one.
You might be intimidated by the jargon or the fact that there are so many different types of machines. You may not even know where to start or what to buy. Regarding cost, let's look at the various options available for 3D Printing.
3D Printing in education: Beyond the classroom
The cost of 3D printers has dropped dramatically over the past few years, making them accessible to schools and libraries, not just industry and research labs. Perhaps you're still asking yourself questions like the following:
How can I make my 3D prints look better?
What should I print out?
How do I choose what to print and how can I be sure a design will print?
What software do I need?
Do I need a 3D printer, or can I use someone else?
If I wanted to buy my own, which one would you recommend?
You've seen the stories about do-it-yourselfers printing everything from gun parts to prosthetic limbs. Still, you're unsure how to get started.
3D Printing is a new and rapidly growing technology, but it's not the kind that will change your life if you don't know what you're doing. It's a new version of old technology, which will never be as easy as it seems. You're not sure where to start or even if you should. This is a reasonable position, and some great forums exist for getting your feet wet. The following are just a few general suggestions for getting into 3D Printing: Whether you have any prior experience, it's best to start learning about 3D Printing through some of the excellent informational websites.
https://all3dp.com/
https://3dprintingindustry.com/magazine/
 
Conclusion,
We would love to know what you think. Would you do us a favor and leave a comment if you have a moment?
It enables us to improve upon everything we do.
We've made leaving a comment or question easy! Just go below.   
Some of the links in this article are affiliate links. If you were to buy something after clicking on one of these links, I would get a small commission that might help me get a new printer for the shop!  
Thanks for being part of the community!
Bullwinkle