You'll Love How 3d Printed Prosthetics Will Empower People
3D printed prosthetics have revolutionized this field, making customized, cost-effective artificial limbs a reality for amputees worldwide. Additive manufacturing bridges the gap between patient needs and clinical feasibility by enabling on-demand production of highly personalized devices unique to each individual.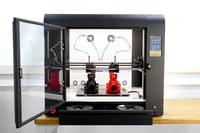 Revolutionizing the Field of Prosthetics
3D printing technology has revolutionized the field of prosthetics, making it more affordable for people to get the devices they need. In the past, prosthetics were expensive and often not covered by insurance.
3D printing has changed that by allowing people to create their own devices at a fraction of the cost. This is especially helpful for people who need custom-fit devices or live in remote areas with limited access to traditional prosthetic services.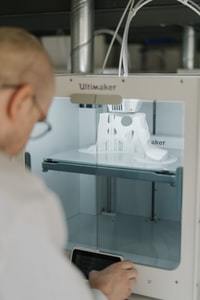 Additive manufacturing Bridges the Gap
Additive manufacturing, or 3D printing, has helped prosthetic care by reducing costs and making customized devices more clinically feasible. Traditional methods of creating prosthetics can be expensive and time-consuming.
They often require multiple fittings and revisions before the final product is ready. Additive manufacturing allows for a much faster turnaround time and fantastic customization options to better meet patient needs.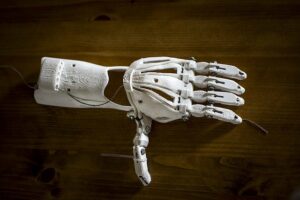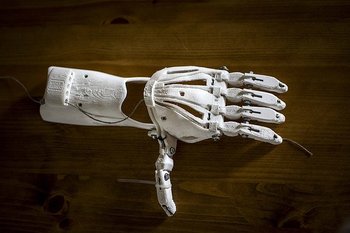 On-demand Production of Prosthetics
Regarding on-demand production, 3D printing is in a league of its own. This technology can produce perfectly customized prosthetics to an individual's measurements, ensuring a comfortable and precise fit.
Because 3D printed prosthetics are made using additive manufacturing techniques. They can be produced quickly and on-demand without requiring extensive pre-planning or inventory. This means lower costs for both patients and providers.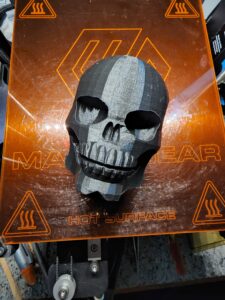 In addition, 3D-printed prosthetics are built using materials that mimic the properties of the human body. They can be more comfortable in the long run. which is unique to each individual.
In contrast, traditional manufacturing techniques are limited to producing a relatively uniform product based on dimensions and anatomy that broadly apply to many patients. Furthermore, when combined with digital imaging.
3D-printed prosthetics can be designed and manufactured with the help of remote experts, allowing patients to access customized treatment anywhere in the world.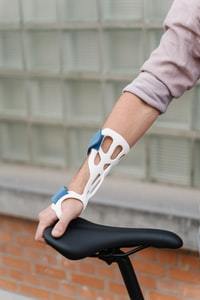 Personalized Prosthetics
Highly personalized devices. 3D printing has been used to make several prosthetic limbs, mostly customized or personalized to look and feel good. However, new technologies are being developed to support hardware and the software that drives devices.
 A lower extremity prosthesis (leg) can vary in cost from $5,000.00 to $50,000. An upper extremity device (arm) can range from $3,000.00 to $30,000.
3D printing also opens up new possibilities for design and customization. Technicians can personalize prosthetics in fit, color, and surface texture.
At the same time, printing metal parts allows designers to customize other prosthetics based on the patient's taste. Doctors will use the prosthetic's medical conditions to treat (e.g., arthritis) and even the patient's occupation.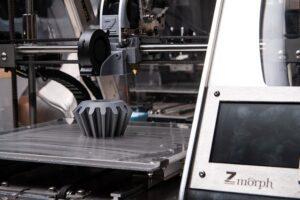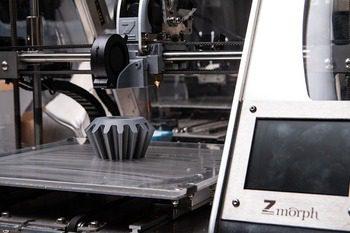 Computational systems are the future of device customization. 3D printing is not the only technology adopted for customized device production. 3D scanning is another critical technology that allows us to capture body measurements and create unique and highly detailed drawings of a person's body.
To print out efficient devices (especially when combined with 3D printing). Both technologies are compatible with one another.
According to an American Orthotics and Prosthetics Association report, the average prosthetic costs between $1,500 to $8,000.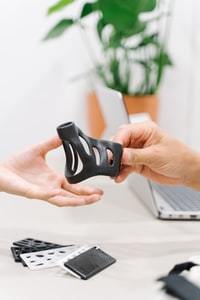 Before their use in medical applications, 3D printing and additive manufacturing was used for rapid prototyping.
Rapid prototyping is a process that eliminates the need for extensive planning and testing to produce a perfect, highly customized prototype of a new device.
The technology allows manufacturers to create unique tools at a low cost, thus opening the doors for more individuals to develop their own devices.
Conclusion,
We would love to know what you think. Would you do us a favor and leave a comment if you have a moment?
It enables us to improve upon everything we do. 
We've made leaving a comment or question easy! Just go below.   
This site is owned and managed by 3D Printing by Kevin, a participant in the Affiliate Associate Programs, an affiliate advertising program designed to provide a means for sites to earn advertising fees by advertising and linking to Affiliate programs.  
Thanks for being part of the community!
Bullwinkle