1 New Home-Based Business Opportunity You Just Need A Great Teacher!
3D printing is the one new home-based business opportunity that anyone can do. 3D printing is a term thrown around often, especially as people become more aware of its uses. The technology has come a long way in the short time it has been released to the public.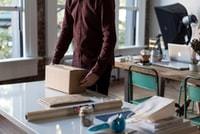 What was once reserved for savvy design engineers and industrial corporations who had the money to invest in expensive equipment is now available for the average person at home who wishes to learn how to 3D print.
3D Printing Home-Based Business
3D printing makes a physical object from a computer-aided design (CAD) file. The printer is fed with material that it then applies in layers, slowly building up the object until complete. This technology allows people to take an idea and create a prototype or product within hours — giving rise to an entirely new generation of entrepreneurs who can apply their ideas at home and start businesses that rival industry giants such as Nike and Airbus.
3D printing revolutionizes how we design, manufacture, and distribute everything from fashion garments to cars. You may have heard about the buzz surrounding 3D printing, but how do you get started in this lucrative field? Find out what you need to know to get started with this new business opportunity.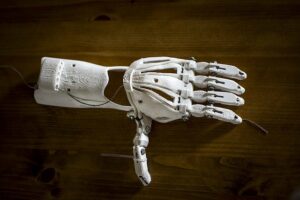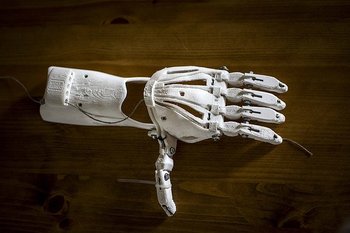 3D printing is not just for engineers and industrial designers. You can even use it to create fun toys and functional everyday objects. Maybe you're a business owner who wants to make your brand stand out. Or perhaps you're an educator and want to teach your students about the practical applications of math and science. Whichever it is, the 3D printing market has something for everyone.
This Business Opportunity Is Fun!
We have decided to dive a little deeper into the 3D printing market and analyze the key trends shaping this market today. After a thorough analysis, we have identified six major trends shaping the 3D printing market in 2022 and beyond. You can even create gifts and souvenirs for your friends and family.
3D printing is an exciting and accessible technology that can revolutionize industries and people's lives. We want to help you understand how it works, what it can do, and why you should try it. Whatever the case, you can use 3D printing to create objects that add a lot of personality to your space. Here is a look at six of the most popular 3D printed things and why you should consider using one of these trends in your business.

A Business Opportunity that you create the product
Household Objects
The first place you should think about using a 3D printer is in your own home. There are many objects that you can print at home. These range from food storage containers. And Tupperware-like containers right through to furniture pieces. Thankfully, some companies have even made it easy to print your furniture components so that you can mix and match them to create your version.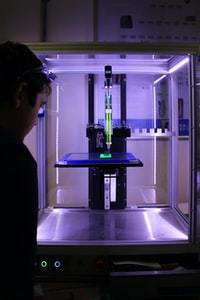 Robots
Robots have been a popular trend for a long time, but 3D printing allows the technology to be more accessible and personal. 3D printing robots can be fun to spruce up your office, but they also have serious uses. For example, you can use them to help in medicine. 3D printing body parts is a growing trend in the medical field.
Tablet cases
A majority of people these days own a tablet such as an iPad. These tablets can do many amazing things, but they also have drawbacks. For instance, many have been known to crack or break because they are lightweight and hollow. Children or pets in the house may be more likely to damage a tablet because they are delicate.
Leather Earphones
Leather earphones are very stylish, and that's about as far as it goes for this trend. This is an excellent example of a product that can be cute but doesn't necessarily add a lot of practical value. Despite this, this product is a big hit with kids. This product has been featured in the top 10 of Shapeways' bestsellers list.
3D Printed Caffeine Container
Many of us agree that caffeine is one of the most important discoveries ever made. It has a unique ability to help keep us up throughout the day and even function at night. With this in mind, it makes sense that we would want to use something other than a traditional coffee mug to hold our favorite morning drink.
Some of the best hobby 3D printers are available so that you can get started with your new hobby "ASAP."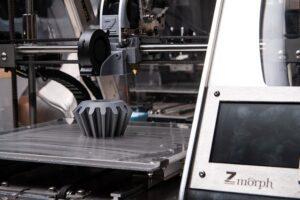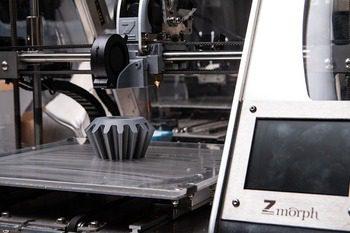 Like most people, you might not know that 3D Printers have become a mainstream consumer product in the last few years. What was once a super high-end enterprise hardware item has become much more accessible and affordable for the home user.
Best Business and Home Hobby 3D Printer
We've outlined a list of the best hobby 3D printers you can buy now. These bestsellers deliver the best value for money, offering premium features to make your 3D printing experience more enjoyable.
Makerbot Z18
The Makerbot Z18 is a powerful, large-scale 3D printer. This device can print large objects in high resolution, with a print speed of up to 20 mm/s. It uses a sophisticated dual extruder system to produce high-quality prints quickly.
Makerbot Z18 is built to withstand a heavy workload. Its large build volume of 16 x 16 x 17 inches and large build plate of 10 x 10 x 12.5 inches is ideal for large-sized objects. Its aluminum frame features a robust build that can accommodate 450 pounds of force.
The Makerbot Z18 also has a large LCD touchscreen with an excellent user interface.
It features a heated build platform allowing you to print with multiple materials and colors.
Makerbot Z18 is an easy device for beginners to use. It has an easy-to-use touchscreen interface and a large LCD screen. You can print with multiple filaments in one print.
The software is integrated with Thingiverse, a 3D printing community allowing you to download pre-made designs. It has a large build plate that measures 300 x 300 x 300 mm, allowing you to print large plastic objects of up to 300 x 300 x 300 mm.
It is compatible with both PLA and ABS filaments. This 3D printer is compatible with Windows and Mac, with an Android and iOS app that you can use to control the device remotely.
The Makerbot Z18 has a high-quality heated bed, making it possible to print with various filaments.
The Makerbot Z18 printer is impeccably designed. It has a sleek, clean design and is available in white or black color options.
The printer is perfect for printing large parts. It has a build area that can print objects measuring up to 20 inches x 12 inches x 13 inches, with a 0.4 mm layer thickness. It also boasts a high-precision metal extruder that prints high-quality and detailed objects.
The machine also has a heated build plate, which allows you to print with more flexible materials. The Makerbot Z18.
Makerbot Replicator 2X
It is one of the most popular 3D printers of the last few years. The Makerbot Replicator 2X has a twenty-four-inch build volume and a print speed of up to 100 mm/s. The printer has a dual extruder that uses two colors or materials in a single print. It also has a large LCD touchscreen to make printing more accessible and fun.
The printer has an LCD screen for easy monitoring, runs on a full-color touchscreen display, and offers high-resolution printing. It has a simple design and is easy to set up and operate.
The Replicator 2X comes with a dual extruder, a build plate capable of printing highly complex and detailed models, and the ability to print in two colors simultaneously to create multi-color models.
The Makerbot Replicator 2X  Leapfrog Creatr
Leapfrog Creatr prints at a speed of up to 75 mm/s and has a build volume of 20 x 15 x 12 inches. This 3D printer is ideal for industrial applications or at-home use, as it can print with various materials. The Replicator 2X has an interchangeable extruder, making it easy to switch between flexible and rigid materials. Makerbot Replicator 2X retails for
MatterFab M1
The M1 is a desktop 3D printer with a build area of eight by eight by eight inches. It also has an LCD touchscreen interface, enabling it to be used efficiently. The heated platform ensures that you can use a wide range of materials for printing. The 3D printer
Cubify
It is a desktop 3D printer from Cubify. It is designed to make creating a 3D object as easy as possible. It comes with a quick-release extruder that allows you to print easily.
The printer has a heated build plate that operators can adjust depending on your ABS material. It is a good desktop printer and one of the best values you can get when it comes to a top-of-the-line printer with a build volume of more than twenty-four inches.
 Some of the best home-based business 3D printers are available, so you can start your new hobby ASAP.
We would love to know what you think. Would you do us a favor and leave a comment if you have a moment?
It enables us to improve upon everything we do.
We've made leaving a comment or question easy! Just go below.   
Some of the links in this article are affiliate links. If you were to buy something after clicking on one of these links, I would get a small commission. 
Thanks for being part of the community!
Bullwinkle
Hello,
As an eCommerce seller, the first physical touchpoint you'll have with a customer is when your package arrives at their door, an impactful impression is critical.
Fulfillment marketing, a cutting-edge solution crafted by my friends over at The Fulfillment Lab, is designed to make the unboxing experience memorable by bringing marketing and fulfillment together at scale!
With this strategy, you can create a unique order fulfillment experience using data you're already capturing—without sacrificing speed or scalability. It makes it possible to:
Build brand recognition. With increasing competition for eCommerce businesses, you need a way to differentiate and build brand recognition. Fulfillment marketing is that solution!
Tailor the customer experience. Personalize the fulfillment experience to each buyer using marketing data you're already collecting—delivering a unique customer experience that'll leave a lasting impression.
Create brand advocates. Turn one-time buyers into repeat buyers and loyal advocates for your brand. You make it easier to attract new customers driving additional revenue from repeat sales while expanding your new customer base.
I figured you'd like to do this in your organization, so I'm connecting you with The Fulfillment Lab! Click this link [HERE] to get started with their fulfillment services today, or contact them directly if you have more questions.
The Fulfillment Lab, 5136 W Clifton St, Tampa, FL 33634, (813) 444-3455